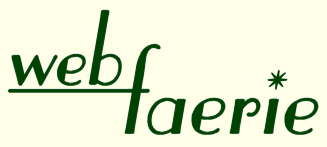 ---
December, 2006: You can see more of the actual ground in these views of the yard, now that the leaves are gone. But you'll note that the grass is still green!
---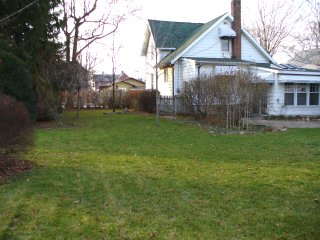 View mostly straight west, from the south east corner.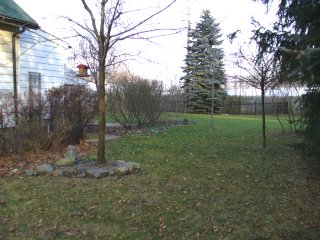 View from the south west corner.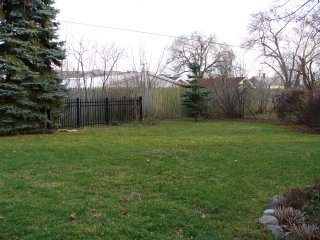 Southeast corner, where the bunnies hang out, even in winter.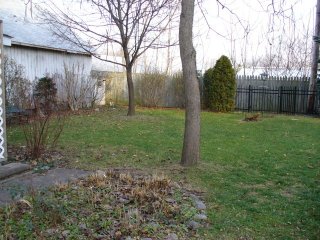 The view from the end of the patio.


---
Back to Yard Photos Index
Back to Photo Galleries Index